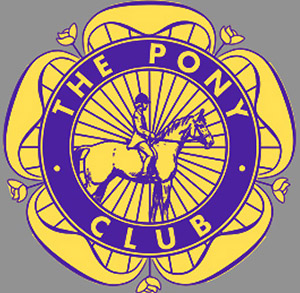 It's been a busy weekend with the 'next generation', both my own kids and those of others. Josh and Urssie are getting in to their jumping and so they had me out at the weekend in the rain building them a new show jumping course – challenging my creativity for as much variety as possible in the school!
When not building courses and teaching my own kids I was busy working with those of others as I spent Saturday teaching in Oxfordshire with the South Oxfordshire Hunt Pony Club. We were blessed with great weather; the sun shone and the rain stayed away which always makes my job more enjoyable. The lessons all seemed to go well with lots of positive energy and enthusiasm from those involved – I enjoy teaching all ages, shapes and sizes as long as people have the desire to learn and enjoy the learning process.
Teaching in the middle of a school or field is very much my comfort zone when I'm not on a horse, however on Saturday night I had to get scrubbed up and in to black tie to hand out prizes at the Warwickshire Pony Club annual awards do – the sort of thing I dread as I'm actually quite shy and this is definitely not in my comfort zone. However once I got there and got chatting to people I had a lovely evening and it was great to see the pony club thriving with lots of young people being recognised for the progress and achievements they'd made during the year – a fun night.
On the horse front at home the young ones are going well. Dillon, Sparkles and Gus will shortly have a break but I'm enjoying schooling them at the moment with time at home to really focus on them which is nice. Alex is progressing well with his flat work and I'm excited about him for next season. Many of the other horses are now on holiday – although Womble and Alfie, who have been off for the last 6 weeks or so, are coming back in this week to start their walk work – an important part of pre season preparation for the horses.
On a more personal note, a big 'get well soon' to my mate Sam – poor Sam and Lucy have had a torrid time in the last few weeks. Thankfully they are on the mend but thoughts are with them for some rest and relaxation to recharge and mend in the coming weeks during the off season – health is so precious and fragile.
Cheers,
Bill
Posted 3rd November