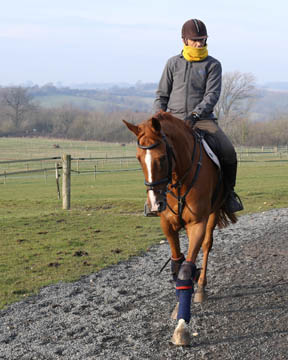 I was up early this morning to school all the older ones, and from the look of the forecast it was a good call as the day is supposed to deteriorate.
I was excited as it was my first go on Drax XC. I already have a soft spot for him and today he went really well. As we get to know each other well it seems like we will have a really good partnership.
Dotty was hilarious in a great way, she showed them all how it was done, and was so excited to be out. Alex, Womble and Alfie seemed to slot back into the rhythm very easily, and so I left the XC course behind feeling let's just get out there and get the season rolling.
It's an early start tomorrow for Oasby and a busy few days ahead. The weather doesn't look great, but Oasby normally drains well so there is lots to look forward to.
Cheers,
Bill
Posted 11th March