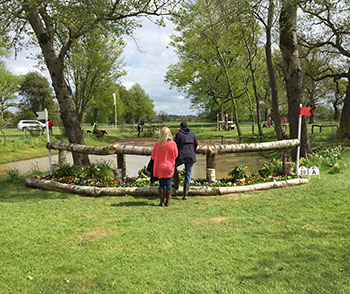 Badminton has all started now and the first day of dressage has been completed. There were some nice tests in the first group but, even with not that many people watching compared to what there will be tomorrow afternoon, a lot of horses still found the atmosphere electric.
Alfie is settling well but still seems fresh so I hope he can find it in himself to stay relaxed for his test.
I had a chance to walk the course again today and it is very big, but with good riding it will give horses confidence I think. It will be interesting with the two loops back on yourself, whether that will impact the time at all. I'm hoping there is no more significant rain before Saturday and the wind stays away as well.
I think the cross country track is very clever, with subtle questions in many places that need careful consideration and riding with respect and thought in order not to have a problem.
The ground is very good and the benefit of the years of work on it really show this year.
Until tomorrow, cheers
Bill
Posted 7th May