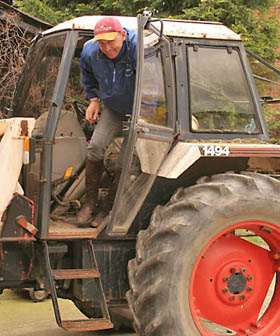 The sun is finally shining which is good news as the fields are still so wet and we all need the grass to grow. Also I had to ride early this morning before heading off to teach and it was nice to be doing so without rain and some sunshine for once!
A quick update on Portman as I'm just about to head off to Lincombe cross country course to teach one of our local pony club eventing teams. We had a good day; no prizes but a successful day of education for my young horses and a good day for Emma and Mary on Puzzle and Keedy respectively. I am very lucky that my owners are patient people and are happy to put a horse's education ahead of winning ribbons.
So yesterday all the horses had an educational but steady canter around the cross country course. I had Alex, Fin and Tommy with me, three lovely young horses that I'm really pleased to be riding. All are still a little green in the dressage and spooky in the show jumping but all have a lot of potential given time. The course at Portman is educational without being overly big or testing. They had done a good job on the ground which had held up well; it was a little holding and chewed up in front of the fences so you had to pick your spots carefully but in between the fences it was good.
The cross country course has a few road crossings which are a new challenge for a young horse and something different. I would suggest taking a bike as everything is quite spread out or you'll be doing a lot of walking which is good for the fitness I guess! All in all a good day's work although a long one as it's a fair drive from us to Portman.
Anyway I must run as I have to push the muck heap up and trot up the horses than ran yesterday before I leave.
Cheers,
Bill
Posted 8th April