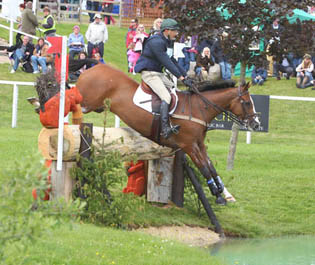 Both Jenny and I were thrilled to see that Coco (One Two Many NJ) has been selected, with Nicola Wilson, for the British squad at the Blair Castle European Championships this September.
He's a fabulous horse, and has come a long way from the hairy four-year-old we sourced from Vere Phillips. I thoroughly enjoyed producing him up the ranks to success at CCI3* level, culminating in selection for the 2012 Australian Olympic Squad.
He has bags of talent and has always been a championship horse in the making. With no Aussie participation at Blair, we will be rooting for Nicola and Coco to bring home a medal.
Cheers,
Bill
Posted 16th July