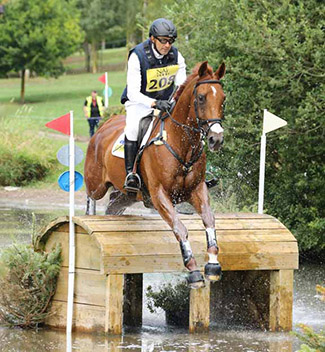 I'm driving home from Hartpury after Alex did the CIC3*. In between me having a bit of food poisoning and a very wet day on Friday things went really well, or I should say Alex did.
He did a nice dressage and then went on to jump a confident double clear. He had not been at that level for a while so it was good to have him out and doing his stuff. The rain on Friday was very welcome and certainly made the ground really good.
Alex continues to stay very strong mentally cross country and today he showed that as well. On these last couple of runs it has been nice that the owners have been able to see Alex go positively across country as they have been very patient with him in the early part of the year.
The course rode well. There seemed to be lots of pins break which meant everything was about 40 min late, but better that than a bad accident. The day itself was really nice weather, not to hot or cold, but I did not envy the two star as they will be running very late tonight.
Until next time
Cheers,
Bill
Posted 16th August