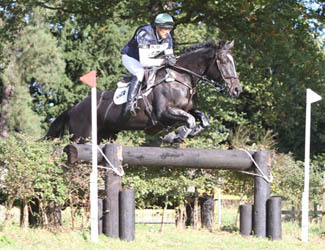 It was an eventful day at Kelsall today with the intermediates. I had four horses, and Dotty, Thurman and Natty all behaved, while Alfie was just thrilled to be out and over excited throughout the day.
The dressage went well for all, with Dotty and Natty much more relaxed and Thurman continuing to equip himself well in this phase despite the step up to Intermediate this time out. Alfie was very, very good in parts and quite inattentive in others but I know how to settle him and part of me is very pleased that he's feeling so fit and well ahead of Pau in a few weeks time.
The show jumping track was up to height with a lot going on around the arena. Alfie and Natty jumped nice clears, Thurman was very good and jumped a clear bar a small miscommunication between him and me at an upright where I rode softly and he stopped, but I came around again with more leg and he popped it, no issues.
The cross country was not my finest hour, and the wheels came off. Dotty was giving me a great ride and at the second last fence I rode for a forward distance and we did not make it. Dotty chipped in and we hit the deck hard at speed. It was totally my fault and poor Dotty did not deserve it – I'm gutted for her and her owners and very, very cross with myself. I managed to get one more done but was very ineffective so withdrew the other two as I was feeling sore. So I'm going back down the M6 feeling very sore and very frustrated with myself.
The course has changed a little bit, it's a bit more twisty but still a lovely event with good ground and well worth the 3 hour drive. The weather this weekend has been glorious so I need to keep looking on the positive side of things. Not many events to go now and then the 2015 season will be over
Cheers,
Bill
Posted 27th September