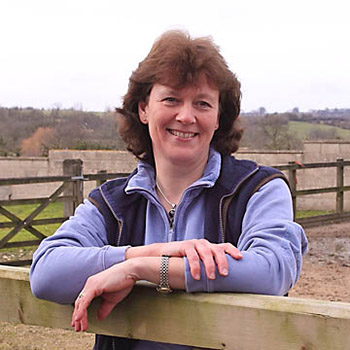 I'm very sad to let you all know that, after the best part of twenty years working with me, Charlottie has decided to 'retire' from working with Team Levett. Charlottie has made a massive contribution to the Team, creating order out of chaos for many, many years.
She has shown huge loyalty, dedication, flexibility and positivity during the ups and downs of life at Little Charingworth Stud, often going above and beyond her core role – be it supporting Jenny and me during the dark days when the kids arrived four months early during the winter of 2005 or in helping us pack and sort mountains of junk when we knocked down the house and rebuilt it – she has so often gone above and beyond and, above all else, has become a dear friend.
We will still see her as she is an enthusiast and huge supporter – organising and volunteering at many BE events for example.
It is a sad farewell which Jenny and I have been in denial about for many months – thank you Charlottie.
However… we are lucky to have Lou join us. Charlottie has done a great job in helping us recruit and then get Lou settled in as part of the team, and now Lou will be taking over the reins full time, doing the book keeping and organisation for Team Levett.
Lou lives locally and has a busy and varied life as an accountant technician and busy mum who is actively involved in horses and a range of other sports and activities in the community. We are lucky to have found Lou and to have had a period of transition between the two of them.
Cheers,
Bill
Posted 13th October