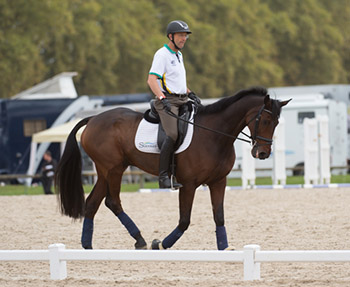 We have had a day and a half of just letting Alfie get over his trip and I must say he feels well and ready to start the competition.
The trot up is not on until tomorrow, early in the morning, but today we can walk the course at 4pm which will be good as we can start getting our teeth into the event. French events are so much more laid back than the UK as we are at Wednesday morning and still don't have a running order for the 4 star.
Anyway everybody seems to be here and the working arenas are busy so it is all gathering momentum.
Cheers,
Bill
Posted 21st October – Photo © Trevor Holt