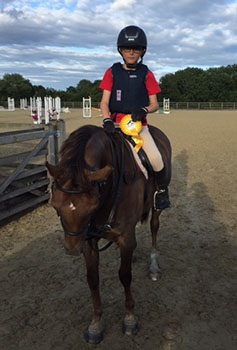 Yet again we have been so very lucky to be able to loan two wonderful ponies; I would love a 16hh version of either of these ponies – I'm jealous of the pony power both Josh and Ursula have but sadly, unless I take up rollerskating, I don't think I will be jocking them off.
Charlie is a 13.3hh 14year old liver chestnut gelding who has been there and done it – he loves to jump and he and Josh have clicked this summer as both of them are laid back and most of the time meander around at a gentle pace ,but when at a competition or an opportunity to do some jumping have a competitive streak and need for speed! Josh and Charlie have started well together with several wins under their belt both show jumping and Arena Eventing keeping mum and dad on their toes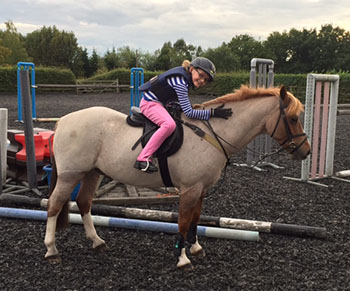 Freddie is a 12.3hh 14year old strawberry roan gelding who is wise beyond his years – he like Toddy (Ursula's previous pony) is a little horse as he has stride and jump which defies his size. He is a little pocket rocket and a real gent, if you drop the reins he is so calm. He doesn't seem to have a naughty bone in his body bar a dislike of you touching his ears or pulling his mane, or being caught by a grown up. But with little people he could do no wrong – he already has formed a firm friendship with Urssie. He goes everywhere with a smile on his face – and frequently the same is true of his jockey.
Lucky kids!
Cheers
Bill
Posted 27th October