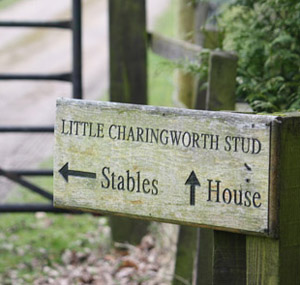 Since returning from South Africa it has been a busy few weeks, with most of the horses now back in work and building up their core fitness alongside schooling those that are continuing with their education over the winter. I'm really enjoying training the horses at the moment alongside a range of things I don't get to do in the season  – such as a demo/yard tour we did for The Pony Club for their eventing winners which was a nice thing to do to 'give back' to the next generation so to speak.
My dressage lessons and show jump training kicks off in earnest again from next week so I'm brushing my own skills up ahead of the sessions starting again, which I'm looking forward to.
Those of us in the team that are at home at the moment all went off to the local hunt ball last weekend and much fun was had by all  – was nice to spend time outside of a work environment with everyone.
Ricky has also started his adventure to Sweden. Jenny and Clare have kindly agreed to let me ride him again (I did compete him up to three star level until two years ago) for one event only and so I've been reacquainting myself with him over the last week or so – I must say Jenny has done a good job of keeping all the buttons working so to speak as getting back on was like putting on a comfortable pair of old slippers. He just had to get used to going a bit quicker as we are off to Sweden for a spot of indoor eventing.
Ricky has left on his road trip and I join him on Wednesday evening ahead of the event on Thursday night, so will be a quick trip back in the saddle in the UK on Friday afternoon for some cross country schooling with the younger horses at Aston le Walls.
So in short things are ticking along well at Little Charingworth Stud and planning is happening in earnest alongside the preparation of the horses ahead of what I hope will be a good 2016 season.
Cheers,
Bill
Posted 24th November