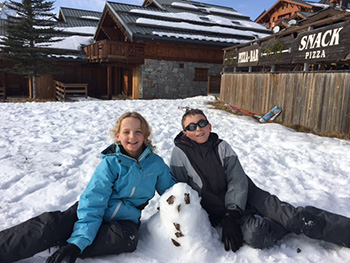 It's been a good couple of weeks with all of the horses back in work and gearing up for the 2016 eventing season – I am back in to regular dressage lessons and show jump training sessions and back to my own personal fitness with sessions on the rower and pilates (yes, I do pilates to keep my old body on the road!). The horses are all going well and as is the plan I like to be on track if not slightly ahead of schedule at this time of year so that I can be sure to be ready for the horses spring goals at the beginning of the season.
We've also had the annual owners drinks party where it was great to catch up with everyone and to be able to say thank you for their continued support celebrating 2015 and looking forward to 2016.
The winter remains mild although we could do without the rain and the girls have been doing a valiant job. I'm pleased to report that my weather app tells me the shortest day in terms of light is now behind us so that we are now adding daylight hours with every day that passes – good news!
I'm currently having a few days away with the kids and Jenny, skiing pre season as chalet guinea pigs – I can highly recommend it. Skiing is the only holiday where I am out done by every member of the family, with the kids and Jenny all skiing better than me – and I am given regular advice by Ursula on my technique. I will be slightly humbler in the lessons I give my family for the next few weeks when we get home that's for sure!
It will soon be Christmas and Jenny and I will sit down at some point over the Christmas period (exciting heh!?!) with the eventing schedule and an excel spreadsheet (Jenny, not me) and plan the first half of the 2016 season to then discuss with owners ahead of making firm plans.
Anyway, back home this weekend – I'm looking forward to getting back in to things with the horses and knuckling down as, even at my age, I'm very much looking forward to riding the horses we have at home in the barn whatever the weather.
Cheers,
Bill
Posted 17th December