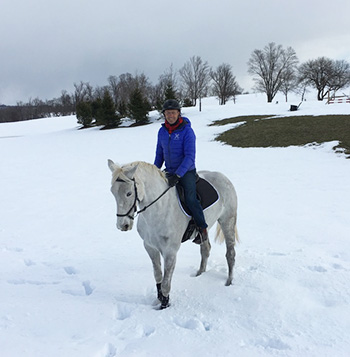 Well the last lesson has been done on my US trip and I now have to go to the airport in Washington DC in a couple of hours for my flight home.
It could not have been any more different with the warm Florida weather and then the cold snow in DC. I even got to ride Silver in the snow, which was really fun, just trotting around the estate roads as that was the only place that did not have deep snow.
The lessons in DC went well and the feed back from the riders was really encouraging. There were a few familiar faces and some new ones as well. I can't wait to get home now and see Jenny and the kids, and from looking at the diary February is going to be really busy.
Cheers,
Bill
Posted 31st January