SHANNONDALE JEDI (Jedi)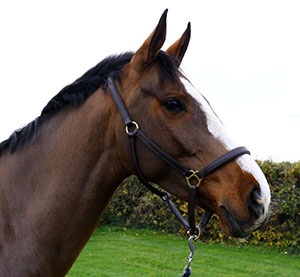 Jedi is an Irish Sport Horse. He is a 6 year old bay gelding, approximately 16.0 hh and owned by Jenny.
Jedi is by Shannondale Sarco out of a Cougar mare. We purchased him at the Monart Sale in 2016 and he was backed and slowly brought on during 2017 by Jenny and me – Jenny loves him to bits and is planning him for the kids in the future if they maintain their enthusiasm!
Fortunately for me, he has grown somewhat so in 2018 I get to ride him in his first few BE events at least. He is a talented young horse with a big future, so I'm optimistic I will keep the ride. In 2019 Jedi will continue to learn his trade without being under any pressure.