BRIDEVIEW MASTER GEORGE (Flash)
Flash is an 8-year-old dark brown gelding by Ricardo Z out of a Master Imp mare owned by the Master George syndicate. He was purchased from Monart Sales as a three-year-old in 2018 and we backed him the following spring.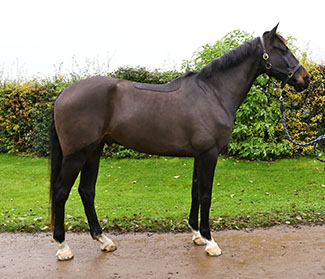 He is a very clever horse and really switched on and nosey, but loves to work. He is firm friends with Archie but definitely the boss in their relationship!
Flash started his eventing career in 2020 and we had a lot of fun with him learning the ropes of the sport. He successfully stepped up to Novice in 2021, consolidating his experience at the level. In 2022 he moved up to intermediate level, finishing the season with a 19th place finish in the 7yo Young Horse Championships at Osberton.
Flash will be aimed at Millstreet's 3*L in 2023.