HUBERTHUS AC (Bart)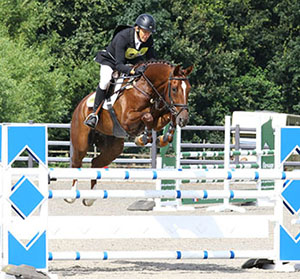 Bart is a 17hh, 11-year-old, liver chestnut gelding by Douglas, owned by Liz Murdoch.
A new addition to our team in 2019, he had competed up to Novice level and been carefully produced. I spent 2019 getting to know him and doing some Novice and Intermediate runs. Bart consolidated his experience at Intermediate level in 2020, and completed his season with a top 10 placing at the CCI3*L in Ligniere, France.
In 2021 Bart successfully stepped up to Advanced, jumping clear across country round both Bicton and Blenheim CCI4*Ls and Aston, Burgham and Hartpury CCI4*Ss. He didn't compete in 2022
Bart is being aimed at Badminton.