Little Charingworth Retreats
In the heart of the Cotswolds in an idyllic rural equestrian location with outstanding views and access to surrounding countryside on horseback, by foot, or bike.
There is an extensive network of walking, riding and cycling options to explore the local area and enjoy a great rural getaway. Yet the location is also close to many attractions including Stratford Upon Avon (8 miles), Chipping Campden (3 miles), Stow on Wold (8 miles), Broadway (6 miles) and numerous National Trust venues within easy reach.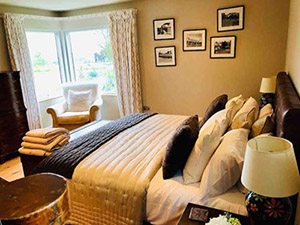 In addition there are plenty of local pubs and restaurants located in the surrounding Cotswold villages providing a range of options to cater for all tastes.
You can bring your own horse on holiday with you and explore the area with a range of hacking routes provided by us, or have lessons on site with your own horse, or explore the extensive range of cross country schooling facilities available locally. Lots of options, please email Jenny for costs and to discuss what you would like to do.
There are further options to bring your own bike and explore the extensive cycling routes locally, with a secure area to store your bike overnight.
We offer three unique and beautifully appointed accommodation options details of which can be found via the links below.
All bookings are taken via airBnB, see links below.
Please don't hesitate to direct any questions to Jenny via email on bill@billlevett.com.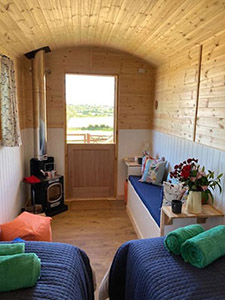 ~
Luxurious self contained flat in heart of Cotswolds
House, Sleeps 2
~
Idyllic shepherds hut in heart of Cotswolds
Shepherd's Hut (UK, France), Sleeps 2
~
Cotswolds Shepherds Hut – horse/bike/walk retreat
Shepherd's hut (UK, France), Sleeps 2