LOXLEYS LAST STAND (Stan)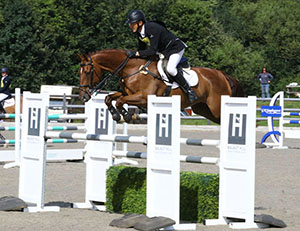 Stan is a 14-year-old 16.2hh liver chestnut gelding by Loxley 29, owned by Rebecca and Roger P. He joined the team in 2020 and I spent time getting to know him around Novice and Intermediate tracks.
Stan had solid top 10 places at Intermediate level in 2021, including a win and a second place, finishing his season 4th in the CCI3*L at Hartpury. He eats up the ground across country, finishing his 2022 season with a successful completion at Blenheim CCI4*L
Stan will consolidate his 4*L form in 2022.