Base yourself with Bill
I enjoy coaching people, alongside my main love of producing and competing event horses. If you would be interested in being based with us and training with me, whether it be to work towards a specific goal or to train on an ongoing basis, we occasionally have space available.
Noor Slaoui (pictured right) was based with us in 2017-2020. She rode a team of horses we selected together over the course of 2017.
Noor was aiming to develop her riding and is training towards a number of goals, with the ultimate goal to represent her country on the international stage at Championship level. She was a great student, willing to put in the hard graft and with a great attitude in terms of the balance of hard work and fun along the way. I look forward to continuing to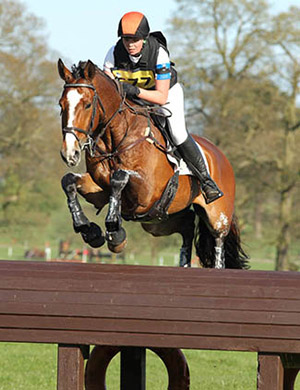 see her achieve her goals in the future.
South African rider Hayley Parker (pictured left) was based with us in 2014-15 and has now spread her wings and gone it alone. She has been kind enough to provide the following testimonial:
"Bill has been particularly helpful with teaching me the higher-grade movements such as correct flying changes. I have also learnt a lot from his cross country experience, especially when walking courses with him. Bill encourages a simple, yet effective, way of riding. I feel that I can voice concerns about my areas of weakness, and discuss options for improving my technique. He knows when to encourage and when to be firm in order to obtain the best results.
"Bill is kind, ambitious, and a disciplined athlete. He has a great depth of knowledge and is current with eventing trends and developments, which has been hugely beneficial for my training."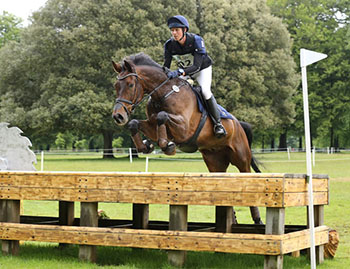 Jörn Warner (pictured right) spent two months with us in the spring of 2015, training towards his goal of Houghton CCI1*. He worked with Bill primarily on his jump riding, both show jumping and cross country, as he already rides at Prix St George level in Germany.
"Bill has really helped me improve my ability to ride with speed and accuracy cross country, and to broaden my knowledge about how to ride different types of courses and fences in different conditions effectively."
Jörn achieved two wins and two second places during his stay, the last being a dressage score completion for the runner up spot in his first CCI1* at Houghton.
If you would be interested in discussing opportunities to be based with Team Levett and train with me, please drop me an email.